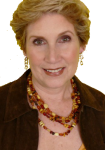 Who am I?
My name is Jean Gallagher. For 30 years, I have been helping creative people better their financial position in life using real estate and mortgages as the vehicle.
Who I Help.
Because I understand that being self-employed carries its own set of challenges for lenders, I work one-on-one with borrowers mostly who are in the creative fields.
• Film
• TV
• Digital Media
• The Arts
You may be:
A first-time buyer who wants to know what is expected of them and how to get there.
We'll set you up with a step-by-step plan
An investor who wants to assure their financial stability throughout the years and into retirement.
Many years of real estate investing gives me a depth of experience rare for a lender.
A soon to retire and downsize buyer.
It's very important to talk to us before you decide how to take your retirement income. This can make or break your loan.
You might also qualify for a huge tax break if you are over 55 years old.
Ready to get rid of too much credit card or other debt by refinancing?
We'll help you determine the best way to pay off your debt and save money, both in the short and long run.
Too busy working to deal with a mortgage?
We'll do the heavy lifting.
It may not matter.
My Story
My love affair with real estate finance began in 1982. I worked as a stockbroker for Dean Witter (Morgan Stanley) in Beverly Hills, focusing mostly on selling Real Estate Limited Partnerships.
When I realized the General Partners were the ones making all the money, I left the securities industry and formed my own small partnerships. My mortgage broker for my construction loans told me he loved originating mortgages and couldn't imagine ever doing anything else.
After building two 10-unit apartment buildings, I realized being a developer was not for me. Time to make another change, and remembering what my mortgage guy said, I became a mortgage broker myself.
I opened my company in 1990 and have never looked back. I had finally found my "home".
I went on to buy many small apartment buildings and houses as investments and learned what to do and definitely what not to do.
In addition, during the financial crisis of 2008, I did not cut and run. Although I was hit as hard as everyone else, I stayed the course.
Working with Me - What's in it for You
Because of my lengthy financial and real estate background, you don't just get a mortgage – you get advisor and the benefit of my history.
Most Loan Originators are first and foremost salespeople. I am first and foremost a financial analyst and advisor.
How to reach me.
Call:
888-553-3300 x532
Call or text:
310-429-8070
eMail:
jean@entertainmentmortgage.com
Set up a free 30-minute consultation here