We've all had our share of issues in our lives. Your past doesn't define your future.
You don't need to think "Hard Money" loans.  There are plenty of programs for those with foreclosures or bankruptcies in their past.
Here are just a few samples.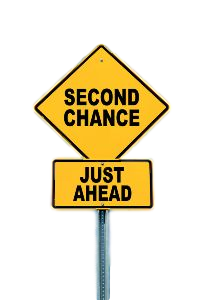 Significant  Derogatory Events
Lenders define significant derogatory events as:
bankruptcy
short sale
foreclosure
deed-in-lieu
mortgage charge off
Waiting Period to Reapply
The guidelines are now the same for both Conventional, FHA and VA loans. The waiting period is now only two years. Rates and terms are the same as for a borrower with no derogatory event.
There are programs that allow a borrower to apply for a new home loan immediately after a foreclosure or bankruptcy have been discharged but the terms are not as favorable.
For a 1-year old derogatory event,
20% down for a purchase
25% equity for a refinance
For a new mortgage immediately after a derogatory event,
25% down for a purchase
30% equity for a refinance
Loan Amounts
For loans after any of these events, the maximum loan size is $3,000,000.