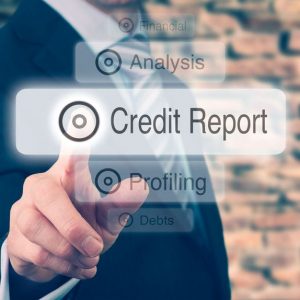 The three major credit reporting bureaus are private companies that are in business for one reason – to make money.
They sell information to anyone willing to pay for it – in fact, selling lists is their largest single profit center.
Separate from the credit bureaus are the companies who developed the scoring models;  FICO and Vanguard.
The three major credit reporting agencies, Equifax, Experian, and TransUnion use the Fair Isaac Corporation in San Jose, CA to generate their (FICO) scores. Other companies, such as CreditKarma use the Vantage model which they purchase from Vantage Score Solutions, LLC in Stamford, Connecticut.
Both FICO and Vanguard are in strong competitors with one another – their only job is to sell their services to others.
For Example:
Mortgage lenders, banks, car dealerships, student loan sources, these and more use the FICO scoring method.
Others, such as creditkarma.com use the Vantage method.
The goal of both companies is the same; to predict the likelihood that a person will all at least 90 days behind on a bill within the next 24 months.
The difference is in the criteria they each use to analyze the data. What makes it even more confusing is that within their own scoring models, they will come up with different scores for auto loans, mortgages, credit cards, etc.
The credit system in this country is not designed to help the borrower but to make the credit reporting agencies profitable. Their algorithms are closely guarded secrets and even change from time-to-time. Because of this, it is of utmost importance that each individual review their own credit frequently to protect themselves, not only from fraud and identity theft but from the credit bureaus themselves.
For the past several years, I've used IdentityIQ which not only monitors my credit daily but also lets me download a 3-bureau report once a month and leaves no inquiry on my report. It's $21.99/month. If you want to add $1 million of identity theft protection, use this link. It's only $3 more. If you use these links you are getting $5 off the monthly fee to the public and both of these will give you a 7-day trial for $1. I'm not an overly cautious person but with all the data theft these past couple of years, it's up to each one of us to look out for ourselves. We are all vulnerable.