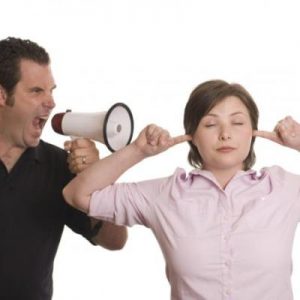 Friends come in two sizes, those who love to give advice whether they're right or not, and those who are jealous and love to give you misleading advice. Home Buying advice, if wrong, can cost you.
Let's clear this up right now.
Home prices are falling – wait for the low in the market.
Bottom-pickers always lose. If anyone really knew what direction the market was going, they'd be a lot wealthier then they are. Look at the market crash in 2008. How many people predicted the timing or how bad it would be?
If you want or need to buy a home, the time isn't someday—it's now. There is still a lack of inventory, rates are creeping up, and the busiest time of the year is approaching. If you're ready to buy, go ahead.
You don't need to use a real estate agent – do it yourself and save the commission
It may seem easy to write an offer, but there is so much more to it than that. You will have a million questions. You need someone on your side to answer them one hundred percent truthfully. The agent who works for you will even answer questions you didn't think to ask.
There are also so many "disclosures" that have to be filled out these days. You will definitely need guidance there. They are for your protection so take advantage of your agent's knowledge in this area.
As a buyer, you don't pay the real estate commission anyway.
Allowing the Listing Agent represent you, the Buyer
No, you're not going to get the house cheaper. Here's when bad home buying advice can cost you the deal. If you do get it cheaper, it's because the listing agent isn't doing what they were hired by the seller to do – get the seller best price they can. Remember, the listing agent is hired and paid by the seller. Legally they are representing the Seller, not you. When an agent represents both sides, it's called Dual Agency and many real estate companies don't allow it.
Make a "Starting" Offer and Work up from There
Not in this market you don't. Try this gambit and all it will do is lose you the house. (Unless it's a house no one wants anyway – but then, why would you?)
Best to come in with your best offer or at least very close to it, right out of the gate. If there are several offers on the table, you may even offer over the asking price. Again, your own agent will be the best person to give you advice.
Don't Place Contingencies in your Offer
If you have received a valid PreApproval, you don't need a loan contingency. (By "valid" I mean a pre-approval where your loan consultant has examined all your documentation, not just asked you questions.)
On the other hand, waiving inspections, even though this will make your offer stronger, is never a good idea. You might lose the house to someone without this contingency in their offer, but the consequences of finding out the furnace is about to go, or the roof has only six months of life remaining, are too expensive to contemplate. Personally, I would never even think about buying without an inspection.
If offers aren't going to be reviewed by the seller for a week or so, you might ask permission to have an inspection done before you present your offer. Some sellers allow this, some won't but it doesn't hurt to ask.