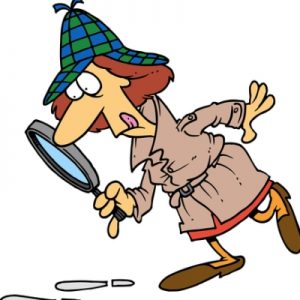 My clients often ask me about the difference between a home inspection and an appraisal. It is often confusing to everyone.
The Home Inspection
Home inspections are examinations of a property to determine the condition of the structural and mechanical systems. This is done by a professional Home Inspector. There are many different types of inspections and you won't need them all.
The most common is a general inspection which will go over the structure and its mechanical systems.
• Central heating and air conditioning systems
• Interior electrical and plumbing systems
• Interior walls, ceilings, floors and stairs
• Visible insulation
• Ventilation systems
• Foundation, basement, attic, and roof
• Exterior wall coverings, flashing and trim, gutters and downspouts
• Windows and doors
• Surface grading and drainage
If the inspector sees something that is outside their specialty that they deem suspicious, such as suspected mold, they may suggest you also order a mold inspection from a professional in that field.
Some other types of inspections are chimney, sewer, radon, roof, termite and geological but the general inspection is usually sufficient. Both the inspector and your real estate agent will guide you as to what additional inspections if any would be prudent.
Inspections are your choice and not a requirement of the lender.
They are for your protection. After all, you need to know exactly what condition the property is in before you plunk down your hard-earned money.
The Appraisal
Appraisals, on the other hand, are required by the lender. They need to know that the value of the property they are lending on is correct. Your interest rate will have a lot to do with the amount of down payment (or equity, for a refinance).
If you pay $1,000,000 for a house and plan to put a down payment of 20%, the lender will give you a loan for 80% of the home's value, or $800,000.
But let's say the appraisal comes in at only $900,000. You are not only over-paying for the property, but now that 80% loan is no longer $800,000, but 80% of the appraised value which is $720,000.
At this point, you can try to get the price lowered to match the appraised value, or just come up with the difference in cash.
The Appraiser is NOT an Inspector however If they see something obvious like curled shingles on the roof or water spots on the ceiling, they are legally bound to mention that in the Appraisal Report. This will cause the lender to require a roof inspection from a licensed roof inspector. The appraiser doesn't look for problems but If they are obvious, then the appraisal report will have to reflect these issues.
Generally, you, as the buyer are responsible for the cost of any inspections and the appraisal. If you don't require additional inspections, both the General Inspection and Appraisal will run around $1,000 and must be paid at time of service.
One other note: whether for a purchase or refinance, in California it is the law that homes have both smoke detectors and CO (carbon monoxide) detectors. Also, the water heater is "strapped" for earthquake safety. I mention this because it is the Appraiser's responsibility to mention the presence of these in the appraisal. If a property is missing any of these items, the appraiser will have to come back for a second visit after these faults are remedied and you, as the borrower, will have an additional charge, usually about $125.
Your real estate agent can get you a referral to Inspectors. Your lender handles ordering the Appraisal.