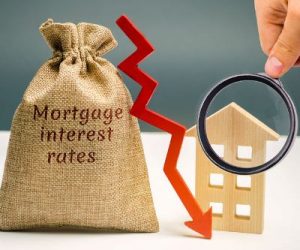 By now you've heard that the Federal Reserve dropped its key interest rate by .25%. How can you best take advantage of these falling rates?
I have clients who want to refinance for any number of reasons but originally thought the best approach was to wait for rates to drop before they apply for a loan. Here's my take on this line of thinking:
I was a stockbroker in the 1980's and I learned two very important lessons.
One – my small investors were just as important as the big ones and two – don't try to be a bottom-picker. Bottom pickers always lose. A harsh way to put it, but then, stockbrokers were a harsh bunch.
Here is what most of my current mortgage clients have decided to do.
If interest rates look like they will continue to move downward, (and it is way too soon to have any indication either way), now may be the time get serious. No one knows how low rates will fall, and picking the absolute bottom is a wild shot. The best tack to take?
Begin to start your refinance. If rates continue to drop, a feeding frenzy will ensue with the lenders. Refinances will wait in line after purchases, and underwriting your loan will take longer than usual. These are the hard, cold facts.
In good markets and bad, refi's always come second to purchases with the banks.
The underwriters are on overload and most lenders are too cheap to hire additional help. The result? Everything slows down and when the lenders finally do decide to hire extra underwriters, the new underwriter's lack of experience with that particular lender slows things down even more. My lenders won't be happy with me exposing them this way, but heck – it's your money. You ought to know what goes on behind the scenes.
When you begin the refinance process, your loan will be submitted with an interest rate attached. This is simply for qualifying purposes. Until that rate is LOCKED, it is meaningless – which is also one reason that rate shopping is a waste of energy. If a rate isn't locked, it's just a quote.
Here is what most of my refinance borrowers are doing right now. We are packaging their loan and getting it ready to submit to underwriting. We are taking our time. From the time your loan is submitted until months after the approval, you do not have to lock your rate. When you decide "enough is enough, let's just get this thing done", we lock the interest rate on a good day, and bam! you're done in a week!
No fighting the line of borrowers who have waited to refinance, no regret that you waited too long or not long enough.
It's something to think about. Several of my clients have pulled hundreds of thousands of dollars out of their properties with 4% interest rates, reinvested in a particular real estate fund and have been enjoying upwards of 10-12% returns. Sounds like a no-brainer to me.
Of course, there is also credit card debt, student loans, and that vacation home you've always wanted.
Don't get me wrong. I do not advocate draining the equity in your home, particularly your primary residence. But it's important to your overall financial well-being that you examine all possibilities, given your particular economic and lifestyle profile; your age, working status, debt, savings, future plans, etc.
If you want to explore the possibilities, give me a call. No pressure – let's just take a look to see if we can either save you money or make you money.