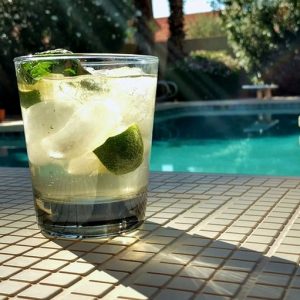 Why not eliminate the need for airports, packing and unpacking bags, and paying for hotel rooms while using up that precious vacation time? You can if you plan a staycation — something increasing in popularity and fast becoming an art form. Like all art forms, it takes a bit of work and planning to achieve.
Because our homes have often become our havens, with pools, outdoor kitchens, and spas, it's not surprising homeowners are now opting to enjoy their time off staying at home and skipping the hassle as well as the price tag of a traditional vacation. Staycations can be every bit as relaxing and fun as long as you plan it as meticulously as you would any other type of getaway.
Live in a place other people love to visit, but you rarely get around to see it? A staycation might be the ticket to fun times in your own home town. It's easy to neglect the beauties of where you live if you've been there for a while. Think about why people like to visit. What are the attractions that bring them there? Pretend you're a tourist in town for only a few days. There are also many community events you've probably neglected. Now is the time to get to know your own locale. Do some research online as if you were a tourist looking for things to do.
Digitally stressed? Plan on (and you DO have to plan ahead for this) to make your staycation a device-free zone by limiting your own screen time. That means presetting several hours between which your smartphone, your computer, or your TV set will go unused. A week without TV? How cutting edge! It might feel strange at first, but you'll soon adapt and maybe even begin to enjoy it.
Whether it's taking the class you've always wanted to try out, having a spa day at home or at a nearby spa, camping out in your own backyard, perfecting the art of the nap, taking a scenic bike ride or a hike, cooking exotic foods, or just collecting a pile of books you've always wanted to read, the possibilities of a staycation are endless.
The first rule is to plan ahead by making a list of chores to tackle a few days before your staycation begins — things like getting laundry done, dusting and vacuuming. If you have a pool, it may need attention, along with refreshing any outdoor furniture that could use a pop of color with new throw pillows or even a new outdoor rug. Want a chore-free staycation? Set aside some aside extra cash for a house cleaning service to do the work for you. Then come home to a spotless house to begin your relaxation time. You may even want to buy some new sheets for the occasion. It's also fun to do a quick bathroom makeover or to set up that little reading nook you always wanted.
If you are staying home with your kids, buy some new board games and think up a few new activities, like an old fashioned picnic to somewhere nearby. Buy a hammock, a porch swing or some new patio furniture. It's guaranteed even those expenses will be lower than buying time at a resort and will become permanent fixtures that can be used year-round. You can even consider making a DIY fire pit in your back yard. Instructions for how to do this are all over the internet.
As for food, either make it ahead of time or plan take out for nights on end. Who wants to worry about menus and dishes if they can avoid it? Even better? Bring a local chef in for a cooking lesson or have a local restaurant deliver.
With some minor footwork, you can use up that vacation time by turning your home into that sanctuary you always wanted and avoid the hassles of airport security, jammed freeways, disappointing hotel rooms, and mediocre vacation meals. It just you, your house, and your bliss.
Source: ZillowPorchlight, HuffPost, TBWS